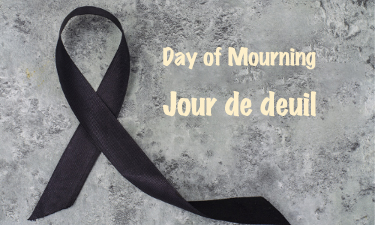 Le mardi 28 avril est la journée la plus solennelle du mouvement syndical. La Journée nationale de deuil commémore les travailleurs tués ou blessés au travail.
Lire l'article complet de Derek Ferguson ici, fr
Regardez le Message du GVP Stan Pickthall aux membres, le jour du deuil 2020 ici, en,(Désolé uniquement disponible en anglaise)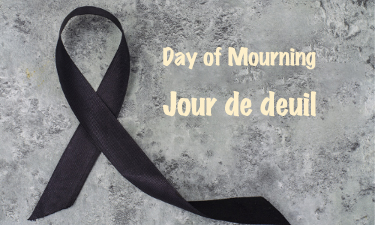 Tuesday, April 28 is the labour movement's most solemn day.  The National Day of Mourning remembers those workers killed or injured on the job.
Read complete article from Derek Ferguson here, en
Watch video Message from GVP Stan Pickthall to members on the Day of mourning 2020 here,en.