Les réductions d'impôt vous sont-elles bénéfiques?
English follows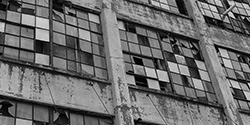 Par Derek Ferguson
Partout au pays, les gens ont de plus en plus de difficultés à joindre les deux bouts. Ils entendent dire que l'économie va bien pour les riches, mais sans pour autant voir les avantages pour leur famille.
Les récentes réductions de l'impôt sur les sociétés accordées par le gouvernement du PCU de Jason Kenney en Alberta ont déjà gonflé de plus de deux milliards de dollars les bénéfices des grandes sociétés pétrolières, alors même que ce gouvernement réduisait de deux dollars le salaire horaire des étudiants, tout cela au nom de l'austérité. En ce qui concerne les conservateurs, l'austérité consiste à accorder des réductions d'impôts aux sociétés et aux plus riches, tout en diminuant les services publics sur lesquels les citoyens ordinaires comptent.
Les partis conservateurs brandissent la menace des déficits et de la dette élevés pour pousser les gens à croire que ces mesures d'austérité sont nécessaires. C'est ce qui se produit au Manitoba alors que les conservateurs de Brian Palliser sabrent le système de santé. En Ontario et en Alberta, les conservateurs de Doug Ford et le Parti conservateur uni de Jason Kenney affirment tous deux que les livres comptables des gouvernements précédents sont dans un état pire que ce qu'on leur avait laissé croire. Ils se servent de ce prétexte pour justifier les compressions dans les services publics tout en accordant des réductions d'impôt aux sociétés et aux riches. Les gouvernements conservateurs ont recours à cette stratégie depuis des décennies. Cette stratégie économique qualifiée de « ruissellement » n'a fait qu'accroître les inégalités. En fait, au cours des 26 dernières années, ces politiques conservatrices ont entraîné des déficits et une dette toujours plus élevés que ceux encourus par tout autre parti politique au Canada.
Il n'est pas nécessaire d'accorder davantage de réductions d'impôt aux sociétés et aux riches, car chaque dollar investi dans les soins de santé, dans l'éducation et dans d'autres services publics, y compris le programme universel d'assurance-médicaments provisoire, génère cinq fois plus que chaque dollar versé à une société sous forme de réduction d'impôt. En Colombie-Britannique, le gouvernement néo-démocrate de John Horgan a augmenté les impôts des plus riches, a haussé les dépenses consacrées aux programmes sociaux et a fait des investissements indispensables dans le logement abordable… tout cela en produisant un excédent budgétaire.
Le coût de la vie étant le principal enjeu des prochaines élections, ne laissez pas Andrew Scheer et les conservateurs vous faire peur en parlant d'austérité. Parlons plutôt de faire payer leur juste part aux sociétés et aux plus riches.
Lors de la prochaine élection, prenez le temps qu'il faut pour prendre une décision éclairée au moment de choisir le parti politique qui correspond le mieux à vos valeurs. 
Lors de cette élection, votez pour un parti soucieux de mettre fin aux inégalités.
Votez pour un parti qui investira dans des programmes comme l'assurance médicaments universelle, les soins de la vue et les soins dentaires.
Votez pour un parti qui maintiendra et qui améliorera les services sociaux dont les Canadiens ordinaires ont besoin.
Informez-vous et surtout VOTEZ !
Are tax cuts benefiting you?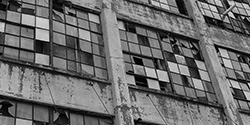 By Derek Ferguson
Across the country, people are having a harder and harder time keeping up. They hear about the economy doing well for the rich, but they're not seeing the benefits for their families.
The recent corporate tax cuts delivered by Jason Kenney's UCP government in Alberta have already added more than $2 billion to the profits of the major oil companies, while at the same time Kenney's government cut the student hourly wage by two dollars an hour, all this in the name of austerity. For conservatives, austerity means giving tax cuts to corporations and the most wealthy while at the same time cutting the public services ordinary people rely on.
Conservative parties use the threat of high deficits and debt in an attempt to scare people into thinking these austerity measures are needed. We see this happening in Manitoba with Brian Palliser's conservatives making massive cuts to the healthcare system. In Ontario and Alberta Doug Ford's Conservatives, and Jason Kenney's United Conservative Party both claim that the previous governments left the books in worse shape than they were led to believe. They use this pretense in an attempt to justify the slashing of public services and at the same time giving tax cuts to corporations and the rich. Conservative governments have used this strategy for decades; this "trickle down" economic strategy has resulted in a severe increase in inequality. In fact, over the last 26 years, these same Conservative policies have resulted in ever-higher deficits and increased debt than any other political party in Canada.
We do not need to give more tax cuts to corporations and the rich, each dollar invested in healthcare, education, and other public services including the proposed Universal Pharmacare program generates five times more than each dollar given to a corporation as a tax cut. In British Columbia John Horgan's NDP government has increased taxes on the most wealthy, increased spending in social programs, made much needed investments in affordable housing, and still had a budget surplus.
As the cost of living will be the number one issue in this upcoming election, don't let Andrew Scheer and the conservatives scare you with their talk of austerity. Let's talk instead about corporations, and the most wealthy paying their fair share.
In this upcoming election, please take the time to make an educated and informed decision on which political party best aligns with your values.
In this election vote for a party focused on ending inequality,
Vote for a party who will invest in programs like Universal Pharmacare, vision care, and dental care.
Vote for a party who will maintain and improve the social services ordinary Canadians need.
Be informed and please VOTE